Now while may be E3 2021 didn't exactly meet our highest hopes, Dream's, and expectations, we still got plenty of new info about bunch of games coming out. So, here we gathered everything that we were excited to see, and there's a lot. We've got 10 things and more in the following post, so, let's get started.
10. Guardians of the galaxy
The square enix published game was heavily rumoured and kinda of leaked. And now we finally got to see a bunch of the gameplay that's being developed by eidos-Montreal. And it's actually lunching pretty soon on October 26th. 
Now unlike Avengers, Guardians is a third person single player adventure game where you play specifically as star lord.
It does look kinda interesting it's the gameplay seems a little bit rough otherwise it seems sweet. Controlling the other guardian seems like a pretty interesting way to make use them without playing as them.
9. A Plague Tale : Requiem
This is the follow up to A Plague Tale : innocence and it's releasing in 2022. That game was extremely underrated. We're really happy to see it have a sequel. Linear single player narrative driven games are awesome. 
We love playing adventure and we're excited that this is coming and very excited to put in our E3 2021 list.
8. Planet of Lana
This is an indie adventure game where a young girl and her loyal friend go on the crazy adventure with just really good visuals and really cool vibes. The game seems to be one of the ones that really blew people away.
And we are looking to get hands on it in 2022.
7. Battlefield 2042.
We got to see a full map with 128 players. And there was a lot of chaos. There was vehicles everywhere especially with them being airdropped. We got to see grappling hooks and zip lines and action. We got to see massive dust storm takeover and some wing suit gameplay in third person which is pretty awesome.
Still little sceptical of this one, the fact that they've announced they're ditching single player campaign and it is complete multiplayer game asking for ₹5180 in India. But that personal opinion we'll see where that goes when it releases.
6. Age of Empire IV
What up PC gamers. This is finally getting released date, October 28th 2021. And from what we've seen of it, it does look pretty Age of Empire III. 
Really not too much to say, but we probably be making post on it. So, keep your eyes peeled.
5. Stalker 2 : Heart of Chernobyl
We got to see full gameplay of this for the first time. This has been in work for years, and man, does it feels really different from the original stalker games. While also still having that good dread and atmosphere.
We're wondering if the gameplay scenarios are gonna feel similar because at the time stalker was absolutely groundbreaking. Still, this first person shooter with some science in it looks really exciting.
4. Star-field
Bethesda's next big thing, next big RPG was revealed sort of with a new in engine cinematic trailer. Apparently this place hundreds of years in the future and it is going to be on a new creation engine too. We're going to see aliens, we're going to explore massive planets, cities, and civilisations in a vibe that's a little bit unique.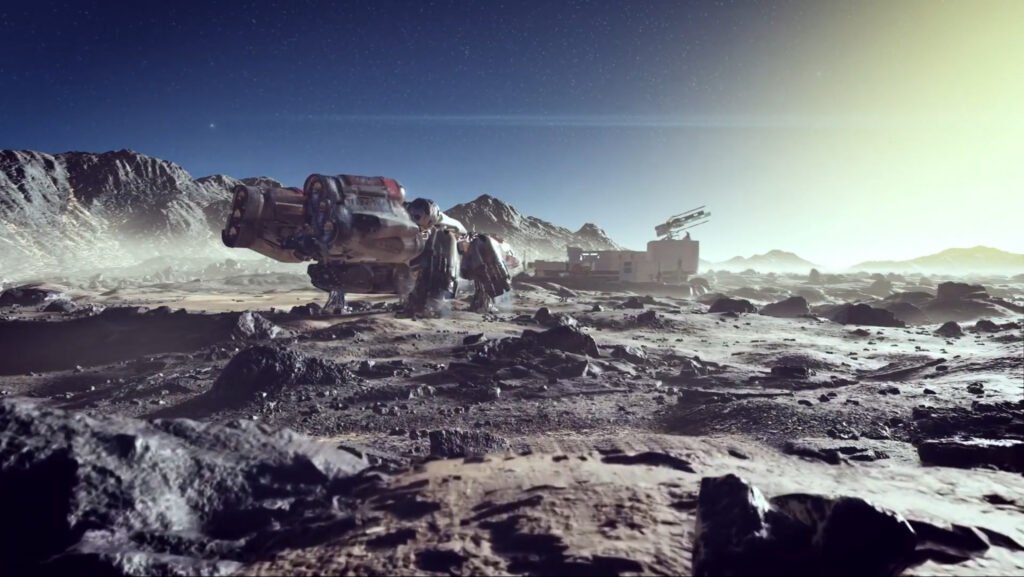 It's more realistic space. It's not high sci-fantasy. Less Star Wars, more interstellar. And honestly that sounds pretty cool.
As of right now game has a release date, November 11th, 2022. That's a ways away, but we're hoping that release date sticks because we want good old Bethesda style RPG again. It's been a minute.
3. Halo Infinite
We got glimpses of some story campaign cutscenes that seemed very halo. Just good Master Chief moment, good music, good emotion. You know the stuff we really want when it comes to halo single player story stuff. But we also got a good look at multiplayer. They had a whole halo Infinite multiplayer focused live stream. 
Now we already knew that the multiplayer is free to play, but some new things we learned is that infinite will have battle passes and seasons like other multiplayer games. But what's cool is that these battle passes don't expire and you can access and get the old ones if you want.
 They've been pretty upfront about no pay to win mechanics and the way the monetisation works. And we think that good. The gear style stuff is backup, but there's some new spin on the vehicles. Some of the stuff your character can do including the grappling hook and players customisation for making your own spartan does seems pretty sweet. 
Thankfully we are getting it on holiday 2021.
2. Breath of the wild 2
Finally Nintendo has shown some clips of the game. It was super short, but we get to see some cool stuff, new abilities and puzzle solving stuff, character models look insane. We don't really know where we're looking link and where we're looking at Zelda.
We don't know what's going on with that, but apparently there's going to be a whole new sky area, a sky map of hyrule that you're going to be exploring. And it looks way more different then I expected.
We are really excited to check this out, obviously. And Nintendo still has more to show us lot more. They've been working on this for so long, but they've said the game is now coming in 2022. 
Elden Ring.
We got a nice, shiny gameplay trailer. We got to see cooperative and multiplayer type stuff. We got to see some open world exploration with a horse. We got to see incredible from software style bosses, gross dudes, magic abilities, seemingly an emphasis on different weapon and build types and characters building. 
And just generally seemingly what most people wanted more form software style gameplay in the same vein as a soul borne type thing. And we also got a release date. Apparently it's releasing January 21st, 2022.