2020 has its record for releasing best horror games of the generation. But 2021 has just began and there are many horror games releasing this year. The gaming companies have announced many horror gaming titles this year, we will be counting down Top 10 upcoming horror games in 2021.
10. Returnal.
A third person shooter game within the framework of science fiction psychological horror story. Where you stuck in a time loop repeatedly traversing a world more or less a cosmic horror thing going on. What's interesting is this uses a time loop to create a short of rouge like situation in which the world and all of the things in it develop based on events.
You have to deal with cosmic situation with intense horror dealing with both visions and entities that are trying to end the world.
9. Medium.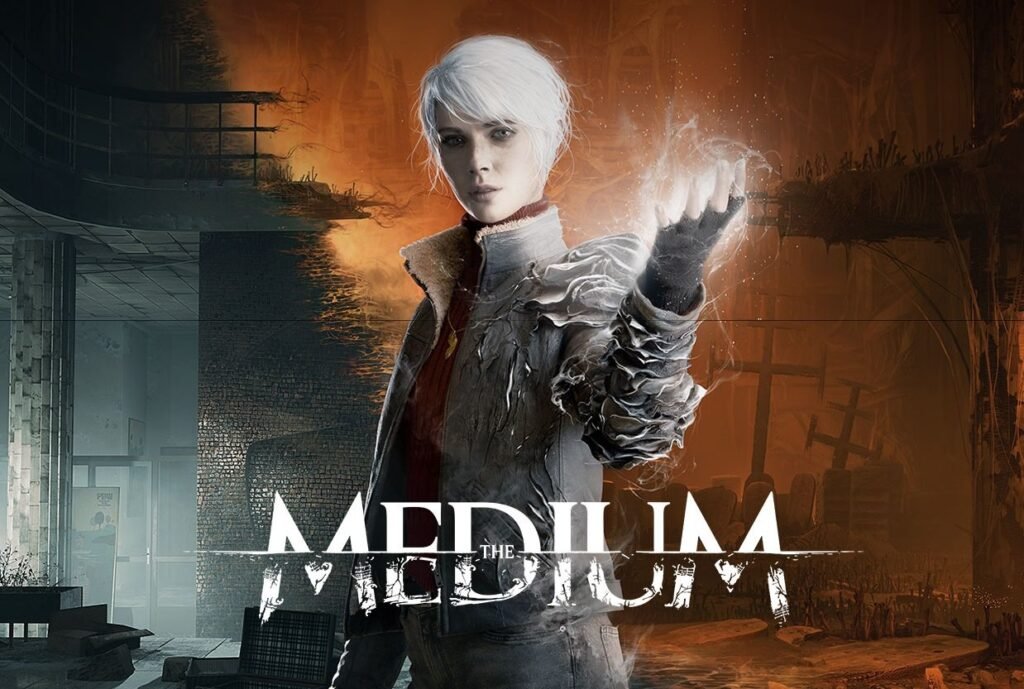 In this game you control the character that exists in different two worlds, the real world and the spirit world. However all of the moves are same in the game in both the worlds. But on a split screen you'll be moving around in the both worlds and you need to do things in the real world which will affect the other to continue the missions.
It doesn't try to scare you with an interesting story but also with its aesthetics presented in the games.
8. Sons of the forest.
A survival horror game, intended to expand upon the world introduced to us in the forest. If you recall the original game essentially surviving after a plain crash where there are horrific cannibals that you have to deal with.
The difference in the game is, everybody in the game is intent to hunt, and there is still a crush and you are still off guard. However, you're little bit prepared for actually on the mutants.
7. System shock remake.
This is the casual remake of the original system shock. But the difference is they have tried different things like refresh some of the gameplay elements that haven't aged well as well as obviously bring next generation graphics.
System shock is the potentially is the best version of this series now. We don't have an exact release date but at the mid of 2021, we will be going to seeing it.
6. Scorn.
A tool cover album comes to life. Scorn takes place in tetano organic structure. Which is either been built or grown and presents us with a world where organic things do all of the same stuff as mechanical things.
The game is intended to just throw you into an unknown world, not with lots of context, so you have to spend time and figure out what happened to the world.
5. Unholy.
The game which seems to do things really weird. With the small context, you are a mother looking for her abducted child but you're doing it in the last city on a dying planet which is full of terrors and ruled by a repressive regime with the ultimate goal of escaping.
This isn't a game where you're going to be blazing your way through hell with huge gun. It's actually a stealth game and it's potentially a lot scarier for that reason.
4. Ghostwire Tokyo.
A first person action game with psychic and paranormal abilities in which spirits have invaded Tokyo while all of the citizens of the city have totally disappeared. And you have to fight them.
The developers call it's combat in the game "karate meets combat". It's a very interesting looking game, this is the game which was announced back in June of 2019 so it's fairly October of this years. Although the game looks pretty good and cannot wait to see it.
3. Little nightmares 2.
A puzzle platformer which intends to scare you. It is continuation of the original game stor, which is about 9 year old girl who has to sneak around in this massive under water submarine with a lighter trying to escape. Little nightmares 2 is about getting the pale city to eventually beat the thin man who is controlling the city.
Little nightmares features a new character, teamwork and in truth I'm really excited for this game because of the amount of suspense given in the trailer.
2. Out last trials.
The prequel to the other two games. In this game you play as a test subject in the Cold War experiments. It takes a lots of dynamics of the original outlast games and makes it so you can play them with up to four other players with the idea that you are being tested in terms of brainwashing and mind-control by the evil corporation.
One of the new things which is added in the game is co-op playing via local or online. This could be a very interesting diversion into the series. That is ways this game is second Top 10 upcoming horror games in 2021 list.
Resident evil village.
This game is set few years after resident evil 7 and featuring the same protagonist Ethan who had to deal with Chris, showing up and changing the course of the game. There some interesting reveals like, 9 foot vampire lady, this game has seen about four years of development so it's been going on in the background of pretty much all of these resident evil.
It is going to be first person game like resident evil 7. Resident evil will be landing sometime this year.
Top 10 upcoming horror games in 2021.
Here is Top 10 upcoming horror games in 2021.
Thank you for visiting our website, see also –