We've talked some PC, lots of Xbox, and Nintendo at E3 2021, and although Sony and Playstation didn't have a big reveal event or anything, we've learned from the various events across the internet over the past week, that there are still plenty of things coming to PS4 and PS5. Don't you worry we got many games to tell you about. 
A couples of things to note, though. First, a disclaimer, "Battlefield 2042 and the Elden Ring" were technically revealed at the event before E3. They're are awesome. 
Also many games like Somerville that are listed exclusive will probably arrive on Playstation consoles eventually, but we don't want to list anything if we don't know how long the exclusivity deal is. Still, like I said, we got plenty of games, so let's get started off. 
Death Stranding Director's Cut
PS5
2021
Mortal Shell: The Virtuous Cycle
PS4, PS5, PC, Xbox One, and Xbox Series X
2021
Payday 3
PS5, PC, Xbox Series X
2023
Soulstice
PS5, PC, Xbox Series X
2022
Far: Changing tides
Switch, PS4, PS5, PC, Xbox One, and Xbox Series X
2021
Steel rising
PS5, PC, Xbox Series X
TBA
Death stranding director's cut
This is billed simply as coming soon to Playstation 5, and its seemingly Hideo Kojima's Death stranding, but with more stuff in it. It's interesting, considering that the game itself was already completely up his creative control, so we wonder what was really cut. 
We think maybe nothing was really cut. It's just a nod to films, and we think maybe it's just getting new and interesting content. If they can expand on the combat scenarios and maybe add some more stuff in the world, some fun things to do, we're here for it.
Death stranding is definitely not for every type of player but we really like it, so we're looking forward to checking it out on PS5. Now this was ported to PC, not too long ago, se we already know that with some extra horse power behind it, it can look great.
Mortal shell : The virtuous cycle
This was revealed at IGN E3 event thing, and all we know is that it's coming soon, but essentially what it is, is more Mortal Shell content. 
Now for those of you that don't know Mortal shell, it is a absolutely underrated souls like game that gives new spins on the familiar RPG formula, and it is absolutely worth checking out. The fact that we're getting more of it is totally a win.
Payday 3
Starbreeze announced a release window for it, about a couple a days ago. It is coming in 2023 for PC and consoles, so expect to play this on Playstation, and although it's a while away, we're excited, cause it's a good series and glad it's continuing.
Soulstice
Now, this was shown off at the PC gaming show, and it's look pretty awesome. It's action oriented, they say that the game is 70% action. And it seems like it's taking a-lots of cues and it seems like it's taking a lot of cues from fast paced, crazy action, like Bayonetta or Devil May Cry, which if you ask us is right up our alley. 
As of right now, we know what's coming in 2022. 
Far: Changing Tides
It is actually the follow-up to Far: Lone Sails, a pretty underrated indie-style game that really takes a unique spin on adventure. From what we've seen right now, it's PC and consoles with some gorgeous visuals, and we know that it's just simply billed as coming soon. 
Steel-rising
This an action RPG from spiders. They're the developers behind Greedfall and the technomarncer. And so far, this seems pretty cool. There is not too much to go on yet other then the pedigree, you know, the developers behind it. Spiders has been controversial for years with stuff like Mars wars logs and bound by flame, not being received very well.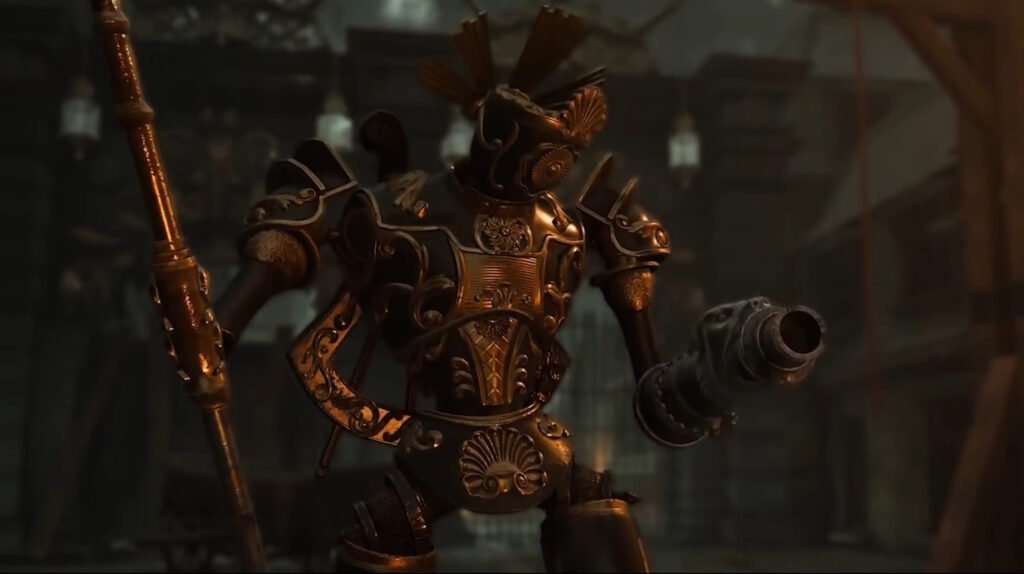 But little by little by they've gotten better at building some pretty interesting RPGs, like the technomancer, sort of, but greedfall was pretty darn great when that release just a few years back. So that's why we have our eye on steel Rising. 
We don't have a release date for it yet, but hey more AA RPG style fans, this is something to look forward to. 
Is Final Fantasy VII Going to release in PC?? And other big gaming updates –
Will Senua Saga Hellblade 2 release in Xbox gamepass on first day of release??